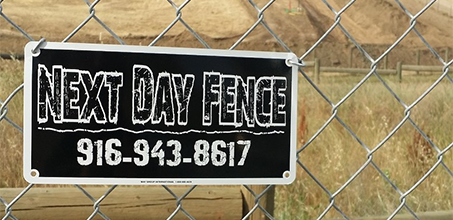 Next Day Fence – Sacramento Fence Rental is a dynamic company focused on putting the needs of our customers first. We provide superior products and services when it comes to fence rental in Sacramento, CA. In order to accommodate the exact needs of our clients, we have multiple options for customized fence rentals, setups, and removals. Whether you need your fence delivered during irregular hours, or if you require next-day temporary fence rental, our company will make it happen.
When it comes to races, festivals, and parades, setups must be done in the very early hours of the morning and taken down in the middle of the night. Our fence installation company is here for you morning, noon, and night—simply put, we work around your schedule. The same great service goes for construction fence rental. No matter how short or long your rental, we happily provide top-quality fencing that looks great, too.
We also specialize in emergency fence services in the case of an accident or fire, or for insurance company needs. You never know when you might need fencing, which is why our 24/7 rental company works around the clock to ensure your property, facility, guests, and attendees are safe and secure. Some of our municipal and construction clients prefer to handle setup and teardown themselves, and that is fine, too.
When it comes to fence rental for your Sacramento, CA, property or facility, we go above and beyond to ensure you get the products and services you need to succeed.
To request your next-day fencing now, please give us a call at Next Day Fence – Sacramento Fence Rental.
Now offering Portable Toilet rentals!
 GET YOUR FREE NO OBLIGATION QUOTE