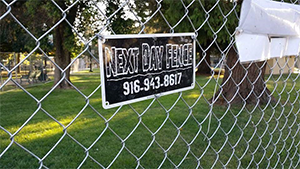 Our commitment is simple at Next Day Fence – Sacramento Fence Rental: all of our products and services are backed by an outstanding team that provides attractive, quality site containment solutions. We work to keep our customers and their properties safe and protected. With next-day reliability, this is the place to turn when you need temporary fence rental for an event, or barricade fencing in Sacramento, CA.
With more than three years in business and 24/7 availability, our family-owned and operated company has worked diligently to become the most trusted fencing provider in the region. We work to rent, install, and eventually remove fencing and barricades in both Placer County and Sacramento County. Our clients include construction sites, special events, retail shops, municipal sites, industrial sites, and concerts, but the possibilities are endless. We are the company trusted to provide crowd control and security.
Whether you are planning a small school fundraiser or a high-profile event, we are here to make your fencing happen. Exceptional customer service backs our solid product. We ensure all accessibility and security requirements are attended to on time, and within your budget. To discover just how quick and easy setting up fencing can be, please contact us today at Next Day Fence – Sacramento Fence Rental.
Now offering Portable Toilet rentals!